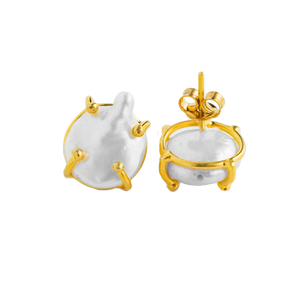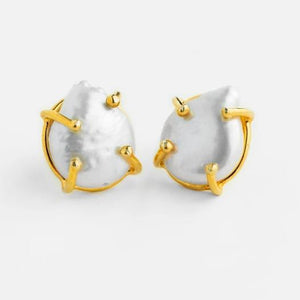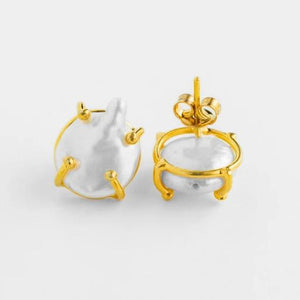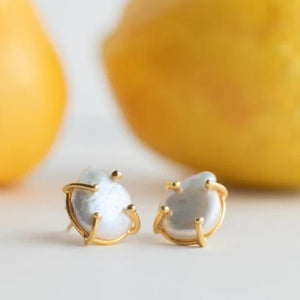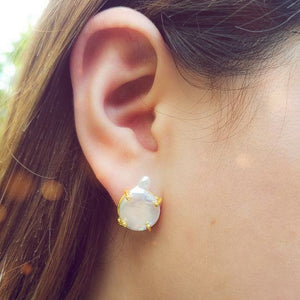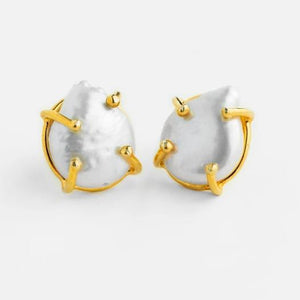 Natural baroque pearl and silver earrings
Perfect for your day-to-day work or studies, these natural baroque pearl earrings are a modern design with a classic touch, perfect for the active woman. Enhance your look with the beauty of fine silver and pearls.
These earrings by Encantos, 100% handmade by Honduran artisans, will fascinate you as much as natural baroque pearls have fascinated jewelers for centuries. These pearls are produced freely, without a defined shape, each one being a completely unique. These types of pearls always remain in fashion because their versatility creates unique and charming designs. They are highly coveted by the best jewelers, and a source of inspiration in sophisticated fine jewelry.
We have used 925 Sterling Silver, recognized globally for its high quality, and the best existing option for fine and elegant jewelry. We have carefully polished these silver earrings, giving them a brilliant finish.
Since 2007, Encantos Joyería has been making exclusive collections of handcrafted jewelery, to complement the beauty of the woman, offering a touch of elegance that demonstrates her good taste – for daily use or special occasions.
Embody the exotic nature of baroque pearls, in a design that will remain fashionable for years, together with the best 925 Silver. Look sophisticated with your Encantos Jewelry earrings, whether you are a mother, an executive or a student.
Features:
Natural baroque pearl and silver earrings, handmade in Honduras. Perfect for everyday use.
Material: Plata 925 Metal weight: 2.9 g
Size: Medium Measurements: 18 mm
Stones: Natural pearl
Stone measurements: 18 mm
Polishing: Bright metal polish
Fastening: Pin and butterfly
Packaging: Gift box
Care: Do not expose your jewelry to the sun and sea water for long periods of time. Keep them in a jewelry box with a fabric-covered interior. Do not apply bleach, ammonia, alcohol, chlorine or abrasive liquids. Clean your jewelry only with mild products such as soap or detergent with a low percentage of phosphate. To remove light stains and oxidation of silver you can use bicarbonate, rubbing the surface with a soft cloth.