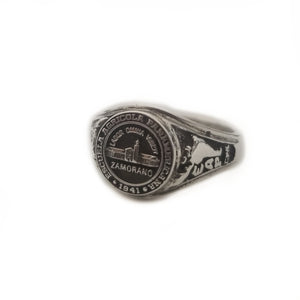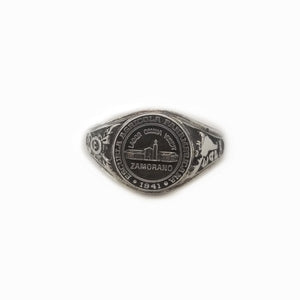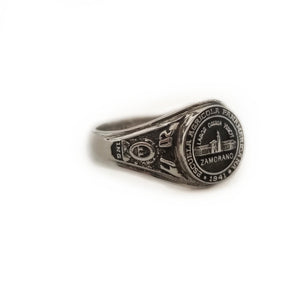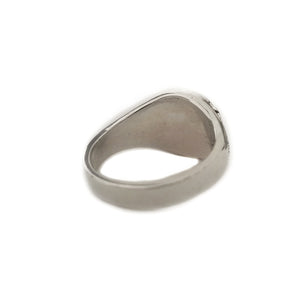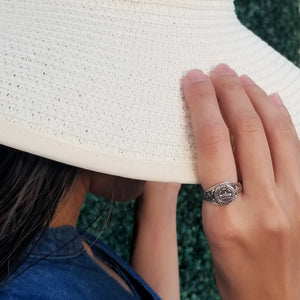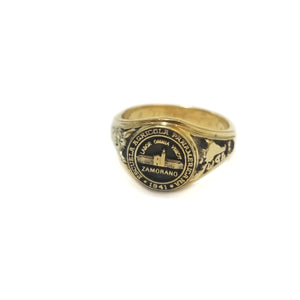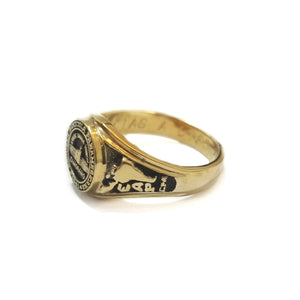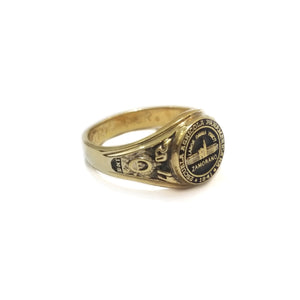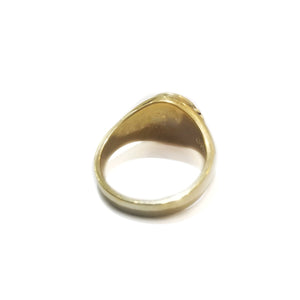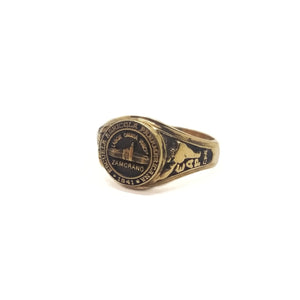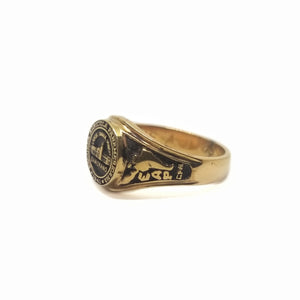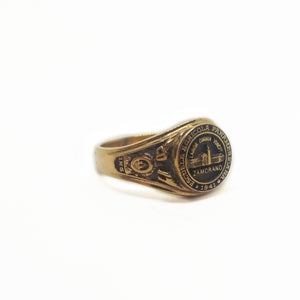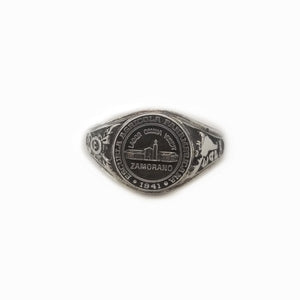 Zamorano class ring Z3 model
Our chic ladies Z3 model is a marvelous option for young professionals that want a classic class ring with a touch of fashion. It has all the insignias from our bigger models with a feminine touch and point of view. It is a perfect ring for women that want a more slim fit.
We can manufacture the class ring in different metals; Sterling silver class ring, 10k gold class ring, 14k gold class ring and 18k gold class ring. It can be manufactured in three different colors: Rose gold, white gold or yellow gold. The piece is carefully inspected by expert artisans to ensure the rings quality.
The design of this Zamorano Ring was thought for engineering professionals that make honor to the slogan "LABOR OMNIA VINCIT" that means "Work conquers all". We truly believe that young professionals wearing the ring feel proud to honor their alma mater slogan.
All of our class ring have our personal touch to them and ensure each time that our clients will love them.
Features:
Material: .925 sterling silver, 10k gold, 14k gold or 18k gold
Metal weight: 6.7 – 11.8 g
Size: 3 - 10  finger size
Measurements:  11 mm on top of ring and 3.5 mm on the bottom
Stones: N/A
Stone measurements:   N/A
Polishing: bright metal polish
Packaging: Gift box
Care: Visit our care page.