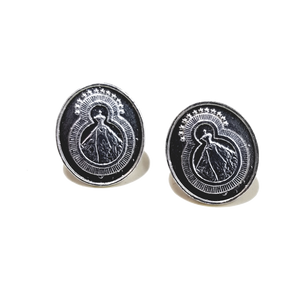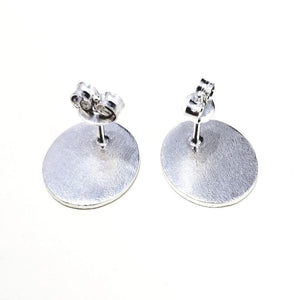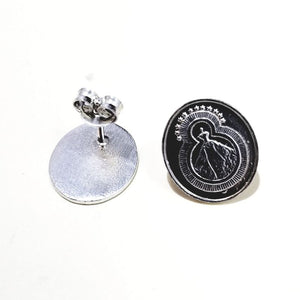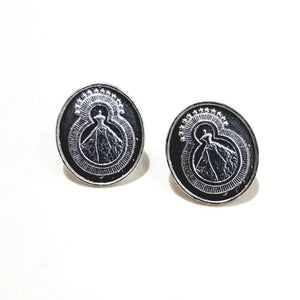 Virgin of Suyapa silver earrings gift ideas
Are you looking for gift ideas for a woman in her 40s? These Virgin of Suyapa silver earrings are an excellent option. Giving jewelry isn't always easy, that's why at Encantos Joyería we give you the best ideas for each occasion and personality.
Because of their meaning, these Virgin of Suyapa earrings won't go unnoticed. Their model pairs easily with every kind of outfit, formal or casual. The quality of the 925 Silver Will also last through the years.
100% handmade in Honduras.
For the creation of these earrings, our master jewelers were inspired by the image of the Patron Saint of Honduras, also known as the Virgin of Suyapa.
The Virgin of Suyapa or Our Lady of Suyapa, is a mysterious apparition of the Virgin Mary in the Basilica of Suyapa, in the capital of Honduras, Tegucigalpa.
Pope Pius XI declared her Patroness of Honduras in 1925, under the title of Our Lady of Suyapa. Her day is celebrated every February 3rd. Commonly called La Morenita, the Virgin of Suyapa is the reason for pilgrimage from different parts of the country and Central America.
Features: 
Silver earrings of the Virgin of Suyapa. Made 100% by hand by Honduran artisans.
Material: 925 Silver
Weight: 5.2 g
Size: Medium
Polishing: Bright metal polish
Fastening: pin and butterfly
Packaging: Gift box
Care: Do not expose your jewelry to the sun and sea water for long periods of time. Keep them in a jewelry box with a fabric-covered interior. Do not apply bleach, ammonia, alcohol, chlorine or abrasive liquids. Clean your jewelry only with mild products such as soap or detergent with a low percentage of phosphate. To remove light stains and oxidation of silver you can use bicarbonate, rubbing the surface with a soft cloth. Do not expose your pearl jewelry to oils, perfumes and other abrasive products.
An unforgettable gift: made with the best, high-quality materials, each inspired by the figure of the Patron Saint of Honduras. These uniquely designed earrings will not go unnoticed.