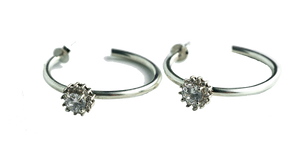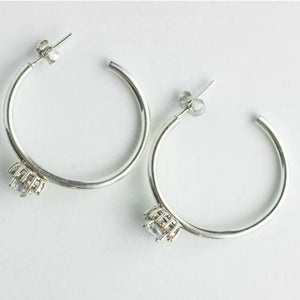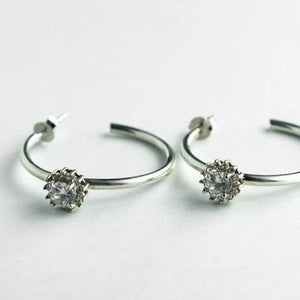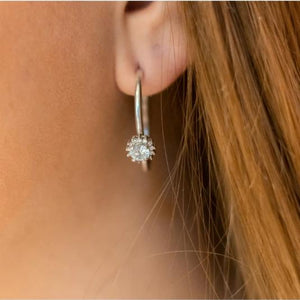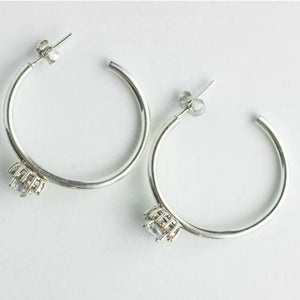 Handmade sparkle earrings with zirconia and silver
These earrings shine like diamonds, which is why we call them Sparkle earrings. These are in the shape of a ring, and were designed to enhance your style. Wear these earrings as part of your day-to-day wardrobe, to office and business meetings.
The artisans at Encantos Joyería manufactured these earrings 100% by hand. They chose the Zirconia, a stone that expert jewelers use as an alternative to diamonds, due to its durability, shine and aesthetic similarity. In addition, they used 925 Silver, considered sterling for its purity and quality, and polished to bring additional brightness to your face.
These earrings are versatile and timeless. The shape of your face is very important when choosing the size of your earrings. For example, these earrings are ideal for a round or not very oval face, as they are medium sized rings.
Features:
Earrings with zirconia and polished silver. Made 100% by hand in Honduras. For daily use.
Material: 925 Silver
Metal weight: 6.1 g
Size: Medium
Measurements: 28 mm
Stone: Zirconia AAAAAA
Measurements: 1 - 4 mm
Polishing: Bright metal polish
Fastening: Pin and butterfly
Packaging: Gift box 
Care: Do not expose your jewelry to the sun or sea water for long periods of time. Keep them in a jewelry box with a fabric-covered interior. Do not apply bleach, ammonia, alcohol, chlorine or abrasive liquids. Clean your jewelry only with mild products such as soap or detergent with a low percentage of phosphate. To remove light stains and oxidation of the silver you can use bicarbonate, rubbing the surface with a soft cloth.
Choose a jewel that will always look modern and elegant - perfect for everyday use. Add a sense of brightness to your office wardrobe.