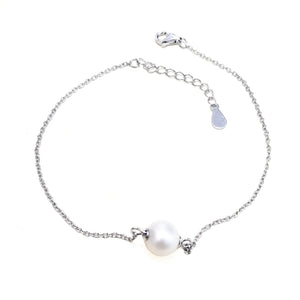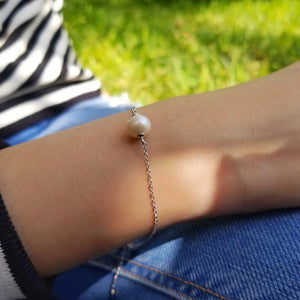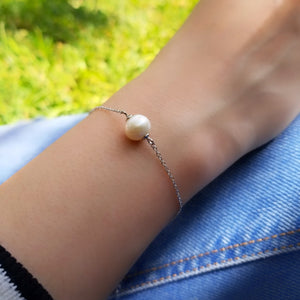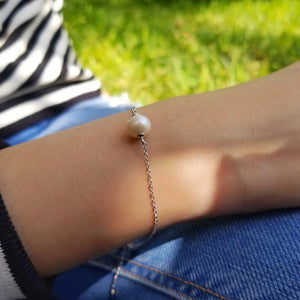 River pearl silver bracelet, white gold-plated
Not sure what to wear on your first day at the office? This white gold plated river Pearl bracelet is the ideal piece for a young woman, guaranteed to make you look confident. If you enjoy subtle details, you will appreciate the elegance of the silver and the delicate nature of the river pearl.
You can wear this bracelet on countless occasions, at work, to a family lunch or for a romantic date in the park. Accessorize with a pair of jeans and a white blouse to feel glamorous, or pair it perfectly with your favourite outfit for the office.
The silver will give you a contemporary look, while the delicate pearl will draw the eye, with its simplicity and elegance. Pearls never go out of fashion, so this piece is a classic accessory, while being easy to combine with other silver jewelry.
Made by our master jewelers in Honduras.
Features:
White gold plated silver bracelet with river pearl.
Material: 925 Silver
Weight: 2.2 g
Size: Small
Measurements: 7 - 8"
Natural river pearl
Measurement: 8 mm
Polishing: Bright polished metal
Fastening: Lobster clasp
Packaging: Gift box
Are you looking for an accessory that exudes charm and originality? Choose this white gold plated river pearl silver bracelet.