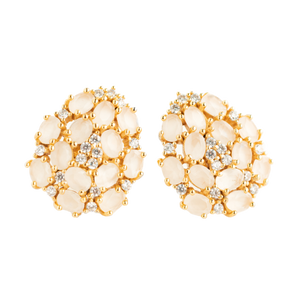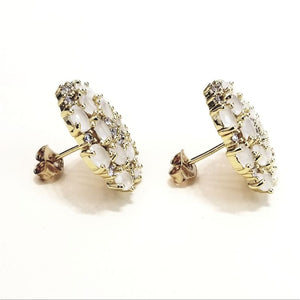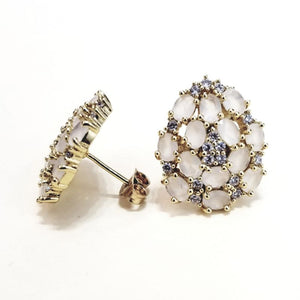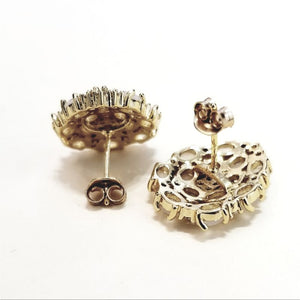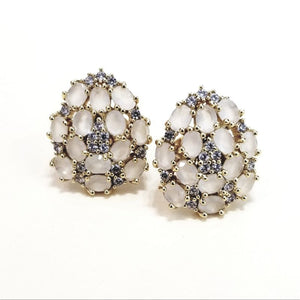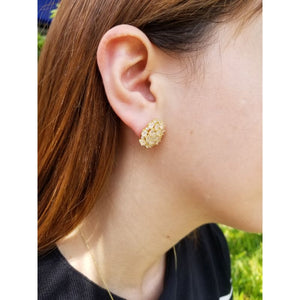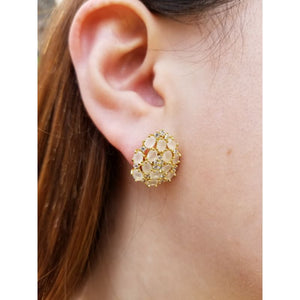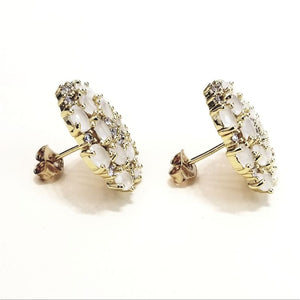 Oval pink crystal, zirconia and 18k gold-plated silver earrings
Highlight the silhouette of your face with these Oval Pink Crystal Earrings by Encantos. Perfect for events where you want to look elegant and distinguished, these crystals, zirconia and yellow gold plating are a perfect combination.
These jewels unite the values of quality and aesthetics, using stones and metals that stand out for their unusual forms and colors. Zirconia is the quintessential alternative to diamond for its durability and brilliance. Crystal, on the other hand, has been considered since ancient times as an amulet that brings joy and light. 925 Silver is the basis of these earrings, considered to be first class due to its high quality, bathed in 18k gold with a brilliant polish.
For more than two decades Encantos has been creating unique and exotic jewelry, made by expert Honduran artisans, known for our personalized services and tasteful jewelry.
Show off the brilliance and quality that have come together in these earrings, with stunning pink crystals, zirconia and fine, gold-plated silver, by wearing them with you to every special occasion.
Features:
Silver earrings with an 18k yellow gold coating, natural crystals and zirconia. Ideal for special meetings.
Material: Plata 925
Metal weight: 7.3 g
Size: Medium
Measurements: 18 mm
Stones: Natural crystals and zirconia
Stone measurements: 1 - 3 mm
Polishing: Pulido metal brillante
Fastening: Pin and butterfly
Packaging: Gift box
Care: Do not expose your jewelry to the sun and sea water for long periods of time. Keep them in a jewelry box with a fabric-covered interior. Do not apply bleach, ammonia, alcohol, chlorine or abrasive liquids. Clean your jewelry only with mild products such as soap or detergent with a low percentage of phosphate. To remove light stains and oxidation of silver you can use bicarbonate, rubbing the surface with a soft cloth. Do not expose your pearl jewelry to oils, perfumes and other abrasive products. With frequent use, a thin layer of grey or white colour may become visible on the gold. This can be removed by using a simple eraser. If this dirt appears in places that are difficult to access, we recommend taking your earrings to an expert jeweler for cleaning. So that the crystals and zirconia do not suffer scratches, avoid keeping your jewelry next to others that also have stones, crystals, zirconia, etc.