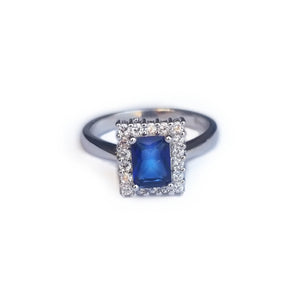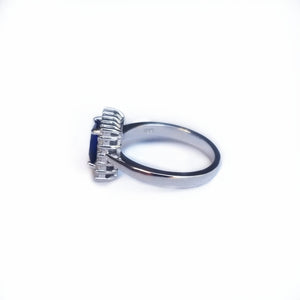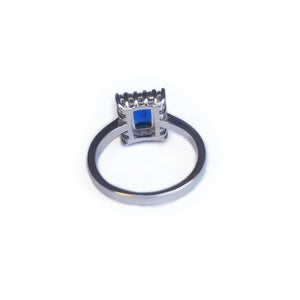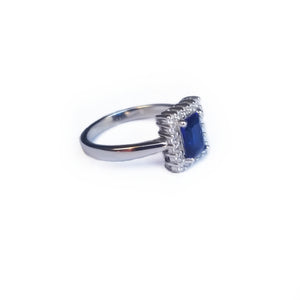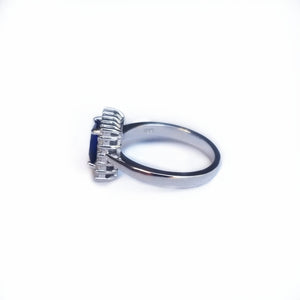 Baguette sapphire colored CZ sterling silver ring
Our sterling silver sapphire color CZ ring is the perfect piece for you, made with a spectacular baguette center stone is a great acquirement to any girls or women jewelry box. This sterling silver ring can be used in any light conditions, sunny or rain it´s a girl's one stop solution to look great. Its´ peculiar rectangular shape makes it great to call the attention of everyone around you, it shines to the movement of your hand and will be a great piece of conversation.
The great thing about creating this sterling silver sapphire colored cz ring is that it allows our customers to receive a little piece of every artisan involved in the manufacturing of this jewelry piece. The value of each designer, jeweler and setter is put in every stone that the piece has available to glow. Our one of a kind sterling silver ring is a great way to explore the magnificence of handmade jewelry.
In the simplicity of geometric shapes you can discover the depths of a perfect sapphire colored CZ decorated with white AAAAA CZ, this difference in the combination of shapes and color makes this piece one of a kind.
One of a kind jewelry making is the reason why we started in the jewelry business. We can deliver the pieces you look for every time.
Features:
Silver .925 ring plated in 18k white gold 
Material: Sterling silver .925 plated in 18k white gold
Metal weight: 3.6 g
Size: 5-9 finger size
Measurements:  11mm x 9mm on the top
Stones: CZ in sapphire color center stone and CZ diamond simulant side stones 
Stone measurements: 7mm x 5mm center stone / 1.5mm side stones
Polishing: bright metal polish
Packaging: Gift box
Care: Visit our care page.